Dhurrawang Aboriginal Human Rights Program
Call Dhurrawang on (02) 6218 7900
Who are we?
Dhurrawang is a specialist legal service of Canberra Community Law. We provide advice and representation to all Aboriginal and Torres Strait Islander communities in the ACT. We can also assist Aboriginal and Torres Islander communities in south-east NSW with Centrelink matters.
Our work is informed by the human rights principles of participation, inclusion and self-determination. This means that we make sure that you can participate in and have access to all information relating to the decisionmaking processes that affect your life and well-being. We will seek your input about how we can improve our service and make it more receptive to your needs.
We use human rights laws to support your case and provide human rights education to communities.
Our lawyers are culturally competent and respectful. We will work with you and your family in a way that suits your needs and respects your culture. We are happy to meet you at our office or to meet you somewhere else where you are more comfortable. Above all we will ensure that you understand and are involved in every aspect of your legal case.
If you are deaf or have a hearing impairment or speech impairment contact us through the National Relay Service at www.relayservice.gov.au
How can Dhurrawang help you?
We can give you advice and assist you in dealing with:
Housing problems in the ACT, for example:
Problems with getting housing
Rent arrears
Evictions
Housing transfers
Housing debts
Centrelink problems, for example:
Applying for Centrelink payments
Appealing Centrelink decisions
Debts
Payments cut off
Claims refused
Race discrimination, where you have been treated unfairly because of your race, colour or descent in:
Employment
Education
Accommodation
Getting or using services
Accessing public places
If you need help about something that is not listed here, we can help you to find the right person to help. Just call on (02) 6218 7900 or Free Call 1800 445 665 (from South East NSW for Centrelink matters) and let us know what we can help with.
Acknowledgment of Land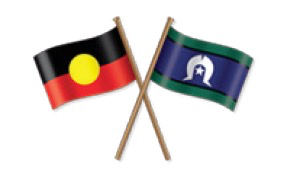 Canberra Community Law acknowledges the traditional custodians of the land on which we work in the ACT and surrounding region and pay our respect to the Ngunnawal elders past, present and future for they hold the stories, traditions, and the cultures of their people. We are grateful that we share this land and express our sorrow for the costs of this sharing to Australia's First Peoples. We will continue to acknowledge the legacy of our history and strive in our goals to empower our community through social justice. We hope that our efforts will contribute to a realisation of equity, justice and partnership with traditional custodians of this land.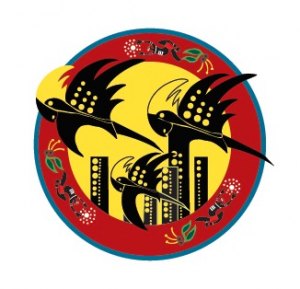 Artwork Acknowledgement
We acknowledge Wiradjuri artist Leanne Pope for the use of her artwork 'Fresh Life After Rain' 2017 for our identifier, marketing and promotional materials.
The original artwork is located at the offices of Canberra Community Law, Canberra ACT.