Canberra Community Law is dedicated to providing accessible content and services for everyone in the community. Wherever possible our website has been designed to meet WCAG 2.0 accessibility standards. We also have wheelchair access to our premises and disability parking available around the building. Wherever possible we are committed to making all our content available in HTML online format as well as accessible PDFs.
Using the accessible content on our website
Text Size & Zoom
Our website has been designed to allow large increases in text size with minimal impact to content or layout. To increase the text size please navigate to the accessibility icon on the left side of the screen using your mouse or assisted access program of choice.
Alternative Visual Modes
The website is available to view in High Contrast, Negative Contrast, Grayscale, and White Background modes. To activate these options please navigate to the accessibility icon on the left side of the screen using your mouse or assisted access program of choice.
Dyslexia
For users with dyslexia there is an option to toggle on a custom font that has been specifically designed to help users with dyslexia more easily read the content of this site.
Closed Captions
English closed captions are available as an option on all embedded videos on this site. Please click the 'CC' icon in the player to turn captions on or off. A transcript of each video is also available to download.
Instructions for the most popular browsers can be found by visiting the following links:
ResponsiveVoice functionality
Our website uses a text-to-speech function which will read text aloud. To use this feature, either click on the 'Listen' button shown below.
To stop listening, click on the 'Stop' button shown below.
VoiceOver & Screen Readers
Wherever possible Canberra Community Law strives to make our website compatible with Screen Readers on Microsoft Windows and the VoiceOver accessibility features on MacOS. This includes the use of descriptive alt text for non-decorative images, informative title tags for links & buttons and adherence to WCAG 2.0 guidelines on colour contrast, font size & more.
You can find out more about the Apple VoiceOver accessibility software here
Canberra Community Law is committed to making sure access to accessible content is possible for all our clients and community workers. This is why for Microsoft Windows computers we recommend the free NVDA screen reader software. This screen reader is available in 43 languages.
Vision Australia also has a list of recommended screen reading software on their website that may be more suitable for business and high end users.
Easy English Content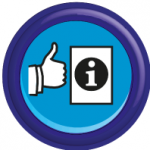 At Canberra Community Law it is important to us that all members of the community be able to access content in a format that suits them. This is why we have recently adopted the emerging Easy English standard. This format uses simple, short phrasing generous line spacing and informative graphics to help members of the community with intellectual disabilities get the help they need.
Currently our brochures are available in Easy English. We aim to convert more of our documents to the Easy English format in the future.
Disability parking and access
Canberra Community Law has an accessible entrance ramp and accessible meeting rooms available for our clients. When you arrive at out office please use the provided intercom to contact one of our staff who will come and assist you. There are accessible parking spaces available on McKay Garden & McKay Lane.
For more information on accessible parking please visit our contact page.
Reporting accessible issues with our website
If you have a concern about the accessibility of our website please email info@canberracommunitylaw.org.au and we will aim to rectify the issue as soon as possible.